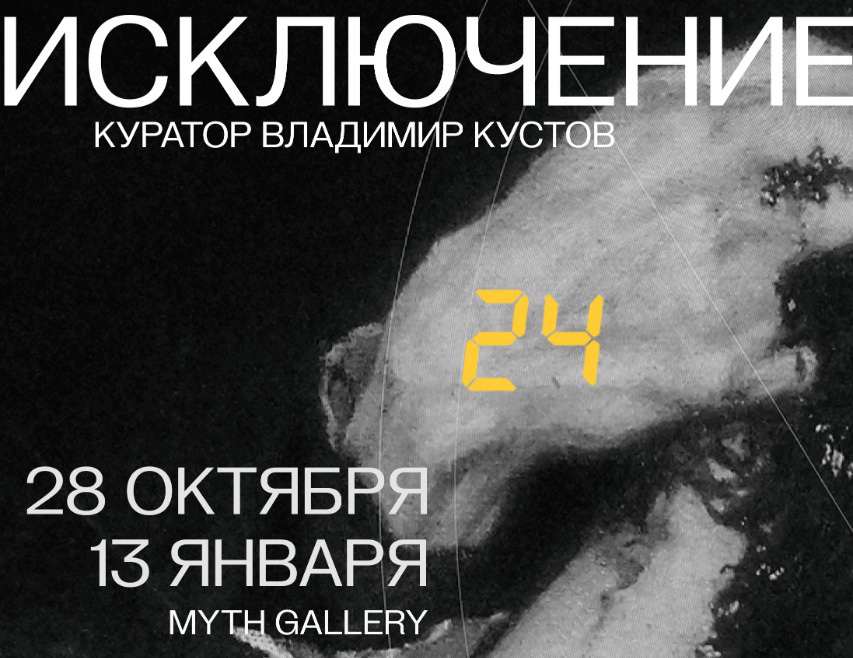 On October 28, MYTH Gallery will present the group exhibition "Excommunicating", a curatorial project by Vladimir Kustov.
The project revolves around reflections on the modern cancel culture and its background. As one of the participants in the "necrorealism" movement that emerged in the 1980s, Vladimir Kustov suggests focusing not on reputational scandals, but on less obvious aspects of modern culture: the "marginalization" of some types of knowledge and the turning into the dogma of others, on the "removal" of real death from everyday experience.
Works by MYTH gallery artists and invited authors are embedded in each room. Paintings, installations, objects, video and sound art form a space of reflection about the symbol of death, transcommunication and the unsafe territory between life and death.
"Vladimir Kustov usually creates his works as deliberately confusing ciphers: he introduces a lot of quotes leading to different centuries, combines images included in the popular culture and rarities that not every specialist knows about, organizes everything so that there is a hint at every turn. However, it is necessary to warn in advance that it is impossible to get to the point where everything will finally become clear."
Anastasia Kotyleva
Curator: Vladimir Kustov
Participants: Anna Afonina, Lyudmila Baronina, Liza Bobkova, Zoe DeWitt, Egor Fedorychev, Katya Isaeva, Vladimir Kustov, Timofey Shulz and Natalia Petrikova, Sergey Tikhonov
Exhibitions dates: 28.10.2022 – 13.01.2023
The project was implemented with the participation of the SPHERE Сontemporary Art Foundation.