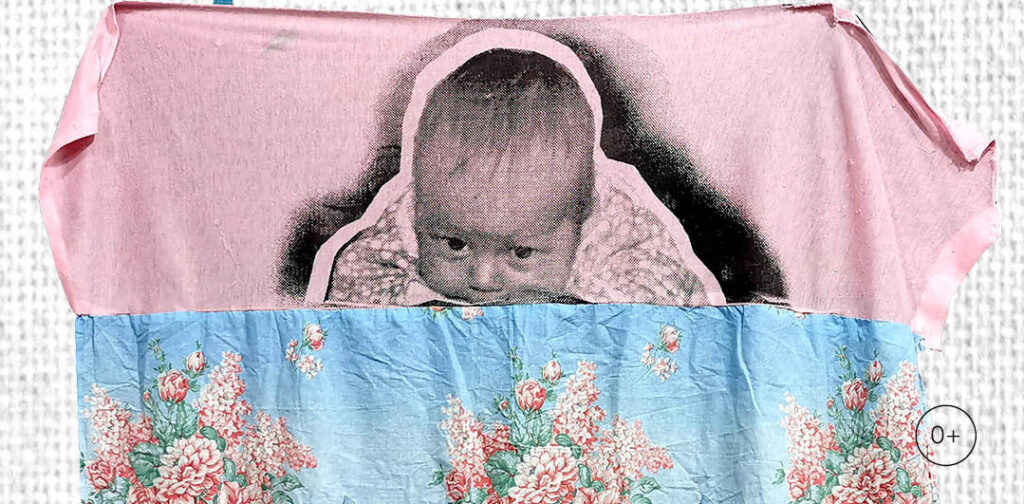 Yeltsin Center
22 February – 16 April
10:00 am – 9 pm
The Round Hall
Yekaterinburg, Boris Yeltsin Street, 3
Free admission
The idea of Lovely Rags emerged during the first COVID-19 lockdown in 2020. At that point the sense of time – of its length and indefiniteness – became especially acute. It was not clear when it all was going to end and how long the lockdown would last.
"Living in Yekaterinburg, I did not have a chance to visit my mother in Nizhny Tagil. So that she would not have to feel bored and lonely, I suggested a joint project for the two of us, using various household items. Perhaps like in many other families, in our family clothes that belonged to different family members – even to those who are no longer living – are not thrown away, but kept in wardrobes for years. In my apartment in Tagil, in wardrobes and chests of drawers you can still find my father's trousers, the headscarves of my grandmother, who passed away in the early 1980s, the shirts of my grandfather, who died in the mid-90s, old bed sheets and swaddles, my mother's dresses and bathrobes, as well as children's clothes. I suggested that my mother should take these old clothes and sew them together in order to create textile compositions, the size of which would be about 1 meter x 1 meter. My mother chose the pieces and made a decision about the shape of a composition, thus becoming my co-author. During one and a half months, roughly 20 various textile compositions were created.
There is an opinion that sewing old clothes together helps to cope with repressed memories and traumas.
It seems that participation in the creative collaboration process had this sort of healing effect on my mother. It had a similar effect on me, too – I used the resulting canvases to print photographs, drawings, and collages, made on the basis of photographs from family albums. I was reminded of forgotten family stories. Extremely personal and material, crumpled and beautiful, important and poor, Lovely Rags are hanging, as if once they were left to dry on a washing line – and suddenly someone has remembered about them," – tells Vladimir Seleznev, the author of the exhibition.
The project was funded by a grant of PiranesiLAB laboratory in the framework of the program FABRIKA Workshops-2022 of FABRIKA Center for Creative Industries, with the participation of SPHERE Contemporary Art Foundation.
The creative process took place in the individual residency at the writer's colony Dom Tvorchestva Peredelkino. Additions to the project have been made specifically for the exhibition at Yeltsin Center.