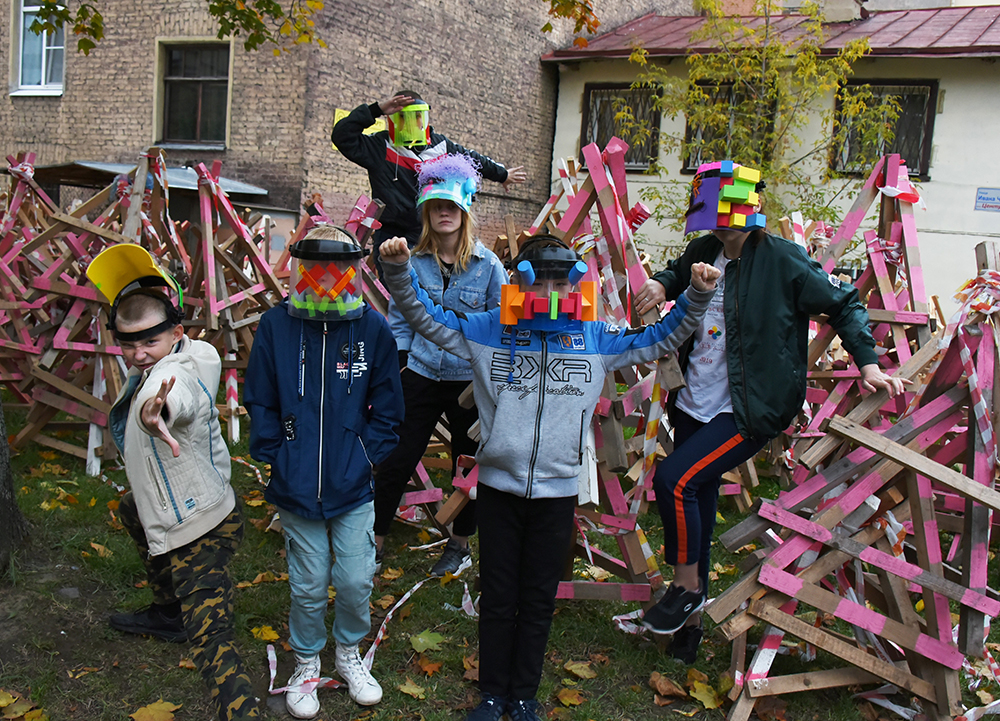 7 May at 6 pm Anastasya Kizilova and Lera Lerner will welcome you on the air – in the show Good Evening, Mr. Orwell!
Lera Lerner suggests discussing the behavior of urban communication conductors in isolation. Which forms does the art of interaction take in the online space? What is carried out now? How and for whom is it carried out?
In the past life Lera Lerner produced pestilence, which did not increase social distance but, vice versa, reduced it. Now she suggests talking about the ethics and the (im)possibilities of the project, aiming at sharing the sense of finiteness and fragility with another person, at making common cause with and supporting one another during the period of defocusing. The practice of psychosomatic conversation and hidden addition to reality (being invented now) aims at shattering the sense of dissolution of the situation around us and finding the path of return to oneself.
Mandatory registration on TimePad
Link to the online event will be sent to the e-mail address you provided during the registration.
Complete information about the project 
________
Lera Lerner is an artist, curator, founder of the Imaginary Museum of Displaced Persons. She is involved in social and poetic art. Her creative work is focused on interdisciplinary projects, bringing together scholars, young artists, museum staff, visitors to polyclinics, as well as passers-by with the help of the artistic practices of an event. She studies the process of emergence of spontaneous communication in the public space and its ethics, using the means of performance, installation, research. She is a mediator and assistant in translating various forms of knowledge into the language of contemporary art.
She is a graduate of Pro Arte program and a student of the Faculty of Liberal Arts and Sciences of St. Petersburg State University. She is a participant of the International Biennale Manifesta 10, IV and V Moscow International Biennales for Young Art, IV, V and VI Art Prospect Festivals, V and VI International Baltic Biennales of Contemporary Art, IV Ural Industrial Biennale of Contemporary Art, 14 and 15 Festivals Contemporary Art in Traditional Museum, nominee for Innovation Award X, nominee for Х and XI Sergei Kuryokin Contemporary Art Awards.