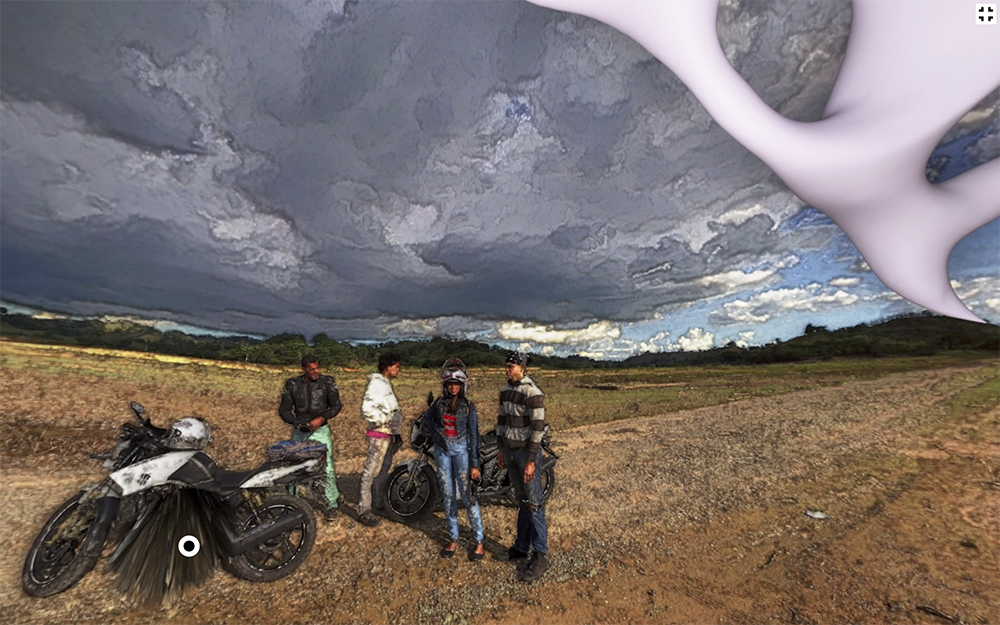 2 June at 6 pm Anastasya Kizilova and Anna Tagantseva-Kobzeva: a digital copy will be waiting for you on the air – on the show Good Evening, Mr. Orwell!
The binary opposition online/offline has become a playground for the artist Anna Tagantseva-Kobzeva. In this game the declared rules are the path which leads to the meeting with the Other/s. The mega-mall from the 2000s – the self-developing script with illogical alleys – accidentally brings together those who come there every day, running away from their problems, or for the sake of idleness, or because they have no other place to go. This non-meeting non-place is reversed by the situational presence of the artist, capturing reality, and becomes precisely the meeting place. The reverse situation is a model for a digital copy. As every copy it has a margin of error commensurable with the stories of a visit and a walk, a conversation, an event. In the framework of the online evening meetings Good Evening, Mr. Orwell! we are going to spin the meanings of the real and of its digital parallels. We invite you to join us.
Mandatory registration on TimePad
Link to the online event will be sent to the e-mail address you provided during the registration.
Complete information about the project
_______________
Anna Tagantseva-Kobzeva is a multimedia artist from St. Petersburg. She studied at St. Petersburg State University and graduated from ICA. She currently lives and works in Moscow. She is one of the founders of the artistic self-organization APXIV. This group of artists explores procedurality and horizontal connections through their statements. Anna explores occultism and its interaction with contemporary science and philosophy, a combination of archaism and the technogenic milieu. Her work is inspired by her family history – the knowledge of healing, prophesies, and occultism are passed down through many generations. She is also interested in the way information overload, as well as the overproduction of things and emotions have an impact on the position not only of man, but also of an object/ environment/ nature.