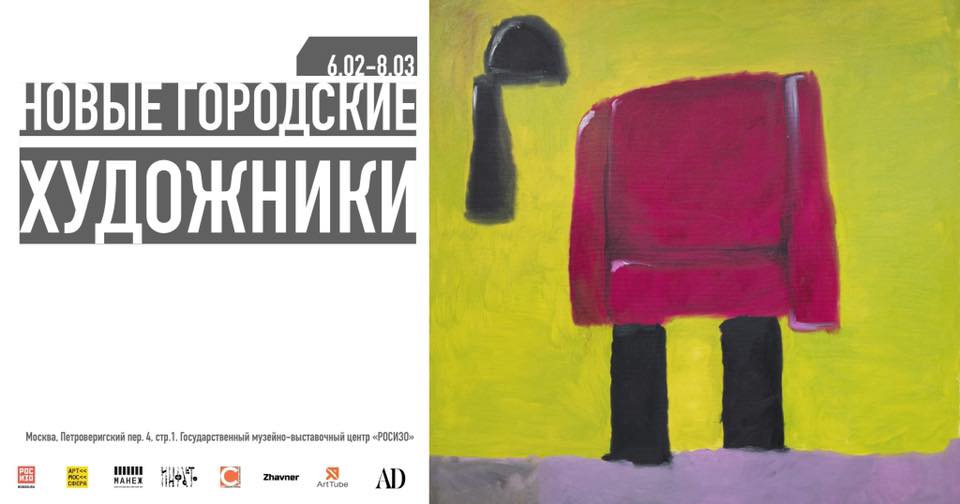 On the 6th of February at 7 pm the first exhibition of the New Urban Artists opens in Moscow.  It takes place at the new venue of the State Museum and Exhibition Center ROSIZO, at the very heart of Moscow. The project was supported by the creative group ARTMOSSPHERA, collector of street art from Omsk Roman Zhavner, and the Foundation of Vladimir Smirnov and Konstantin Sorokin.
The New Urban Artists is a project of St. Petersburg curators Evgenia Shtil and Stas Bugs which helps to integrate in modern art the artists with a particular mentality (many of them are socially isolated). 40 canvases, created by 9 participants of the group, will be displayed at the exhibition.
Curators of the project started looking for original authors in 2018 and on a pro bono basis founded an art residency with all necessary amenities in St. Petersburg. Within the year of its existence the studio gathered 40 unique authors: the artists were involved in the cultural life of the city, having an opportunity of working in a dialogue with famous artists.
According to art scholar Anna Matveyeva, the fact that the project has managed to join the mainstream art world is a major exception and an achievement of the curators, because the mechanisms of the art world do not work this way: there is outsider art, a niche with its own museums and collectors, the category under which the art of people with mental disabilities, convicts, self-taught artists, and other "outcasts" automatically falls. However, the curators did not give up: "These are modern artists, and we are going to be in the realm of the mainstream art world." Thanks to their integrity, this is the second exhibition of the New Street Artists at an official venue.
Works of the New Urban Artists are in the private collections of Nick Cave, Emir Kusturica, Boris Grebenshikov, Pyotr Mamonov, Leonid Fyodorov, Andrey Malakhov, LP, and many other well-known patrons of modern art.
Exhibition dates: 7 February – 8 March (12.00 – 20.00)