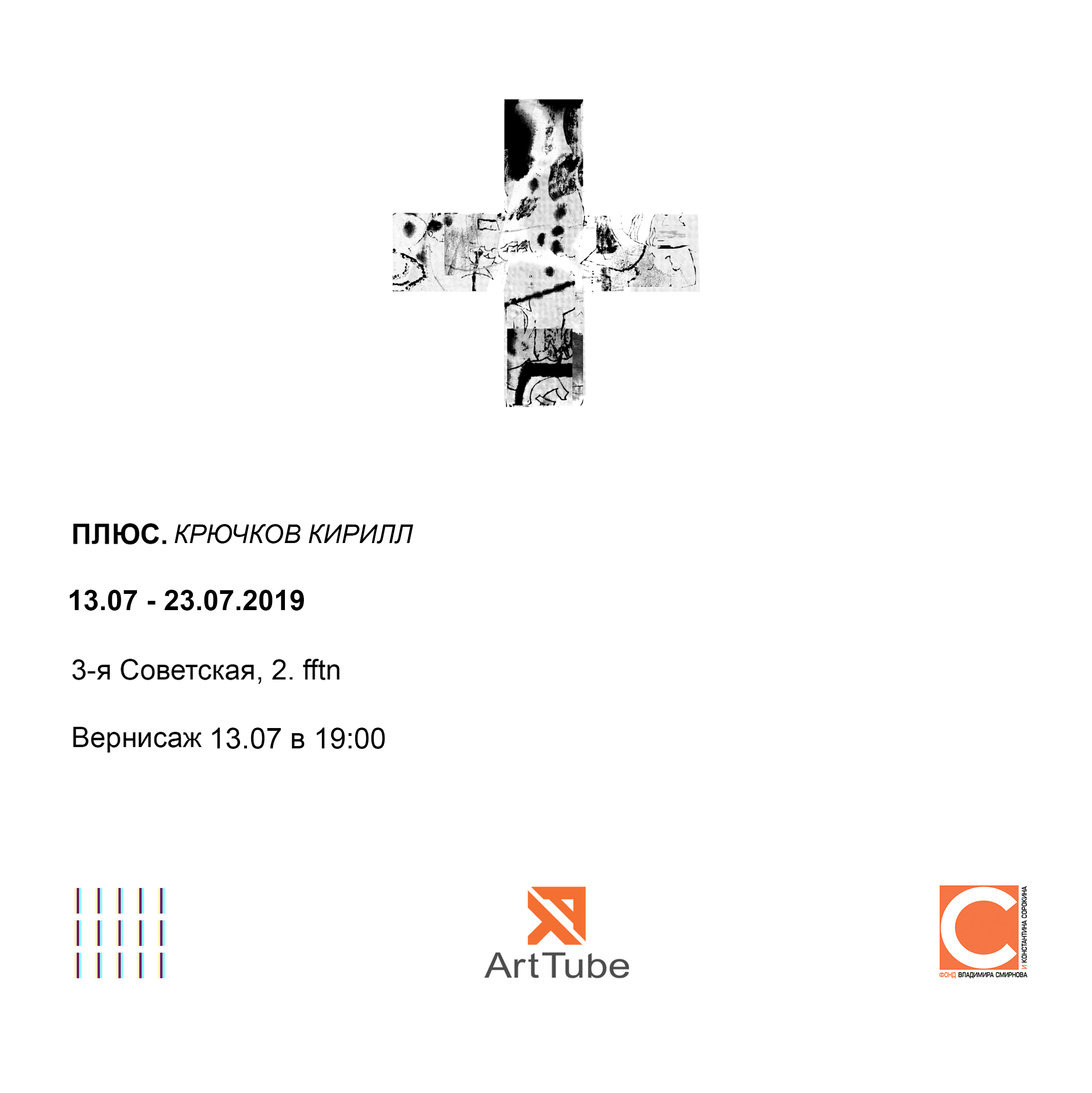 On 13 July in the fftn gallery (St. Petersburg) the exhibition Plus by Kirill Kryuchkov opens within the framework of the project +++ (plus plus plus).
FFTN: What does your language consist of?
KK: The structures, which are directing my hand…
FFTN: What do your works grow from?
KK: The triumph of Line, Spot, and Dot…
FFTN: Who taught you to draw?
KK: The world around me, the people.
FFTN: What is your favorite music?
KK: The one similar to wind noise. Sound and melody are similar to a drawing.
FFTN: What kind of street art do you like?
KK: The kind that creates ruptures, that rewrites the space.
FFTN: What is the purpose of drawing in the streets?
KK: It is done in order to create a canvas, which will be able to barricade those streets.
FFTN: What is more complicated: chaos or order?
KK: I have no idea about the levels of complexity. For example, when I am drawing such a figure (shows) in the genre of "dirt", you might really think that it is dirt, but here I add a dot (shows), and the dirt turns into a vegetable patch.
FFTN: What is the purpose of a rebellion?
KK: Rebellion is a means of communication.
KIRILL KRYUCHKOV (b. 1989)
@mindselecta
Artist, lecturer, activist from Vladivostok. Popularizer of humanitarian graffiti. Participant and initiator of actions, dedicated to environment preservation. Co-organizer of the music festival Rodeo Spa (Reyneke Island). Participated in the 9th Vladivostok International Biennale of Visual Arts (2017), in group and personal projects at the Winzavod Moscow Contemporary Art Center, the Moscow Museum of Modern Art, the State Center of Modern Art, FPSI Zarya [Dawn], the Museum of Modern Art "Artetazh" [Art Floor], GSI "Arka" [Arch], and others.
ABOUT THE PROJECT
+++ (plus plus plus) is a series of exhibitions of three artists: Anastasia Ryabova (Moscow), Kirill Kryuchkov (Vladivostok), and Dmitry Evmenenko (Moscow), which will take place in the independent gallery fftn in St. Petersburg. The project continues the curatorial policy of fftn and presents an attempt to build new interregional connections on the level of micro-politics and the practice of matching-mismatching. The project does not suggest direct statements – only variability, spontaneity, a mixture of sensual and poetic.
Exhibition dates: 23.06. – 03.07.2019 – Plus. Nastya Ryabova; 13 – 23.07.2019 – Plus. Kirill Kryuchkov. 10 – 20.08.2019 – Plus. Dmitry Evmenenko.
Coordinator: Irina Aksyonova
The project is carried out with the support of the Foundation of Vladimir Smirnov and Konstantin Sorokin.
Media partner – ArtTube
ADDRESS: 3-ya Sovetskaya Street, 2, St. Petersburg