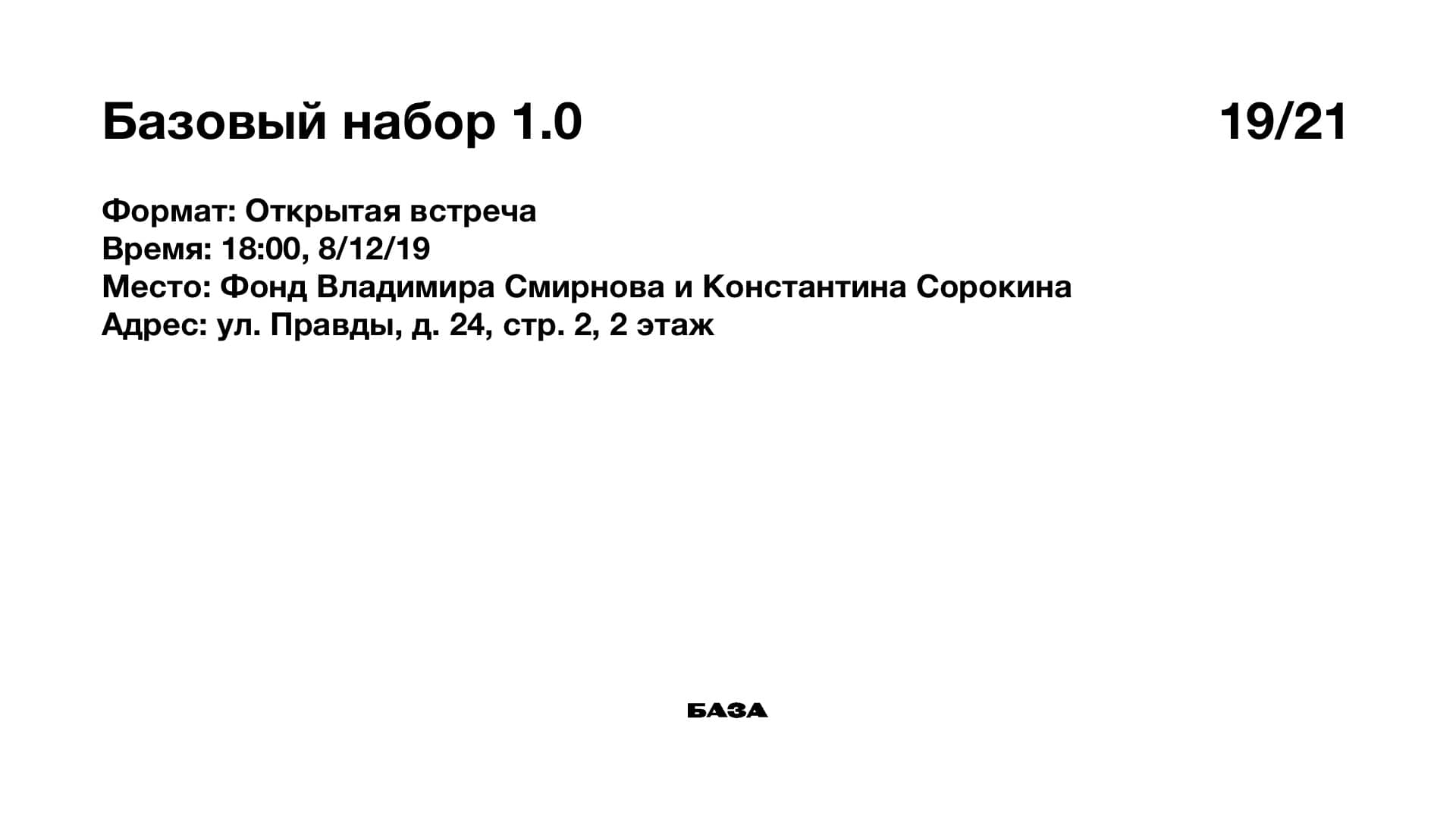 8.12.2019 / 6 pm – 10 pm
The open meeting «Basic Set».
Studio of the Foundation of Vladimir Smirnov and Konstantin Sorokin
A party-experiment, in the course of which there is a hope to determine the minimum of objects, events, and actions, necessary for turning an ordinary evening into a cultural event (and perhaps even into an exhibition). Which frames are set by an exhibition space? What does a person bring with him or her, knowing that his or her social model for the evening is the artist? Where is the beginning of a statement and the end of the audience? We do not know whether we can answer these questions, but we ask them in order to find out where to look for the answer.
Participants: Misha Goodwin, Andrey Stenyushkin, Olya Bubnova, Mikhail Nazarov, Nargiza Sanzhayeva, Maxim Novikov, Ivan Lebedev, Kiril Mikhailin, Maria Kozlova, Natalia Bocharova, Artyom Fokin, Anastasia Okulova, Vladimir Rigerman, Dasha Guarana, Anna Sozinova, Sasha Moroz.