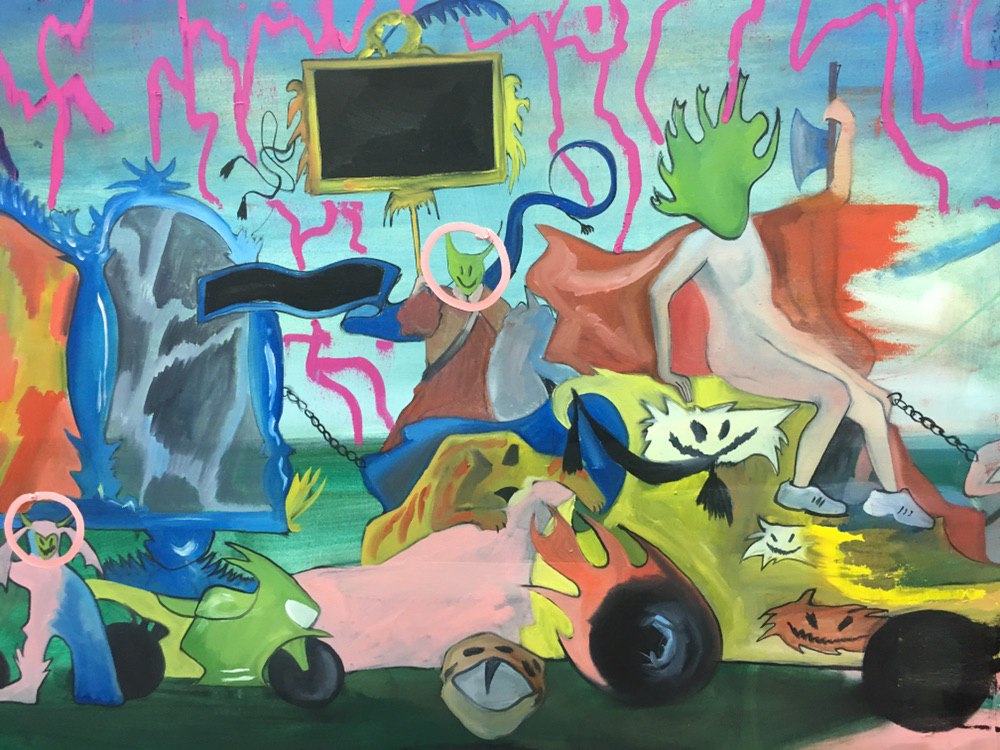 On June 18 the exhibition The Random Dream Generator opens in the New Wing of Gogol House in Moscow; curator – Julia Vergazova.
When in his dream the writer William Burroughs tries to board an airplane, a woman at the ticket counter "with the cold waxen face of an intergalactic bureaucrat" denies him boarding, saying: "You haven't had your education yet."
In order to find yourself in a dream when you are actually fully awakened, you need to adjust your consciousness in a certain way. In the state of being half-asleep – half-hallucinating the things, which we might later find unreal and fantastic, often happen. From within the illusion we perceive those things as trustworthy because of their convincing rhythmic structure and the way they handle familiar objects and phenomena.
As we immerse ourselves in the realm of dreaming, something that was previously perceived as real gradually drifts away and dissolves. The language loses its functions, the previous semiotic systems and means of communication, as well as the established perceptions of the nature of things, disintegrate. Thoughts become tangible like steam and turn into images. Reality loses its footing. The world turns inside out. Dreaming replaces reality, and the only role it assigns to the outside world is to serve as an extension of a dream.
We move to the place, where we are not yet present, from the place, where we are no longer present. The most real thing that exists is hallucination.
Artists: Nikita Vasilenko, Nelly Vysotskaya, Alina Glazoun, Kseniya Dranysh, Vladimir Kartashov, Petr Kirusha, Evgeny Muzalevsky, the Museum of Eternally Playing Attractions (Anastasia Krokhaleva and Denis Perevalov), Abram Rebrov, Igor Samolet, Yana Sidorkina, Konstantin Tsokur.
The present exhibition was developed with the support of the Foundation of Vladimir Smirnov and Konstantin Sorokin.
Admission to the exhibition opening is free.