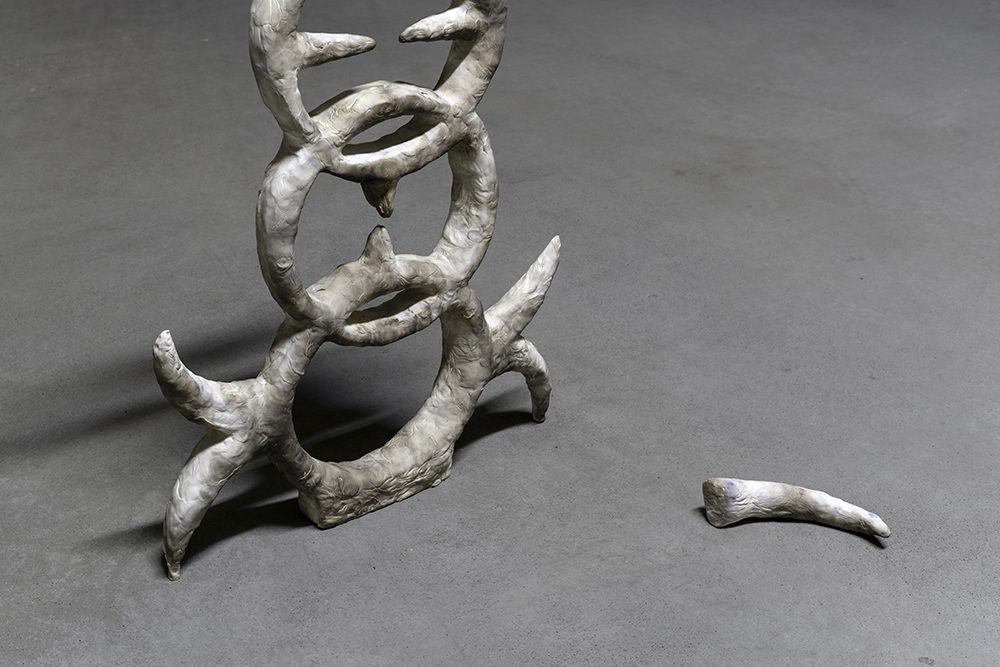 29 October at 7 pm we are pleased to invite you to the second exhibition in the framework of The Focus program. We are presenting works by three artists from Krasnodar – Vladimir Omutov, Artur Golyakov, Stas Lobachevsky.
 "Waking up early in the evening, I could not remember the greater part of the night and how I ended up here. This place was usual for me, and everything, sooner or later, used to finish here. Perhaps "here" meant a horizontal position of my body in the space. The body still seemed to be full of joy, but something had changed. That was not physical heaviness or the feeling of guilt. It seemed like something extraneous was inside me. I had no idea in what part of the body it was precisely – I would rather say, it was everywhere. At the same time, it was much smaller than that "everywhere." Like a steel rod, it pierced me from head to toe. It was unbreakable, but I felt that I could easily lose it. One awkward movement of thought, and everything could be destroyed like a house of cards, turning into a plain surface, which no one could have anything to do with. No one could observe the plain surface from all of its sides, since it had only one side, which, at that point, certainly was not its positive quality.   
I was still full of power and I stretched my arms perpendicular to my sides, making strange manipulations with my fingers, as if their movements could change everything around me.  Yet nothing attracted my attention, and I did not know where to channel the existing energy.
I could choose any direction and I even wanted to throw myself into some process, but I realized that, had I chosen the wrong direction, this rod would have torn me from the inside, staying at the same place, behind me. I remembered how easily I had accepted the call to get involved in the process before. Yet, when everything had ended somewhere midway, I knew that the rod had torn a part of me and remained in place. The unbearable heaviness had fallen on my shoulders and started to demand that I take a horizontal position in that place, which I can now define as 'here'. When the rod and power were still inside me, the best thing I could do at that moment was forcing myself to go back to sleep. Back to sleep, because I did not know the direction. Back to sleep, because it was the best way to get rid of the rod unnoticeably and without pain. If I fall asleep, I will not notice how it dissolves inside me and loses its rigidity. It will become fluid and pliable and will remain as such, until something in me makes it rigid again."
Media partner: ArtTube
Studio of the Foundation of Vladimir Smirnov and Konstantine Sorokin Duration: 30.10 – 1.11.2019